Our mission is to…
nurture student's creativity and love of learning
help children become confident, self-disciplined, and independent
ensure a safe, secure, clean, and happy environment
promote open, honest and respectful communication with families
aid in the transition from home to school
provide a positive school experience by developing  relationships built on trust and respect
promote a nurturing and stimulating environment 
Leah's Creative Learning Center uses the Creative Curriculum, which is a nationally recognized, research-based approach to early childhood education.  This curriculum supports a developmentally appropriate, content-rich program for children with diverse backgrounds and various skill levels.  We also base our classroom set up and lessons on the Reggio Emilia approach.
Nothing is more important than the safety and security of the children entrusted to us. The following are a few examples of how we strive to uphold that trust:
All visitors are required to sign in and out of the building. 
Security cameras are in every classroom, hallway, and playground area.
Emergency response plans are posted throughout the building.
Each classroom has an emergency binder and phone which is brought along when they leave the room.  
Fire, inclement weather, lockdown, and evacuation drills are conducted monthly.  
Administrators are present daily and actively monitor classrooms.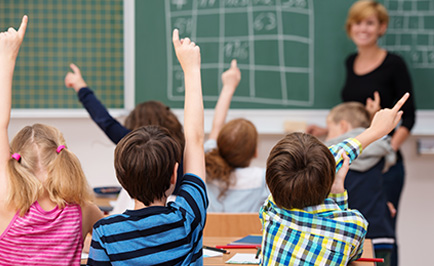 Leah's CLC
Core Values for Success

Excellence
It is our goal to provide an environment that fosters the growth of our students, faculty, and community.
teamwork
We aspire to always put our student's needs first by working with their families and the community to help them succeed.

Service
We strive to provide a safe and supportive environment by encouraging constructive feedback from everyone involved in our students learning.

Professionalism
Our staff takes pride in the precious work that we do with our students. We demonstrate this by continuing our professional development, being positive role models for our students, and remaining confidential about our students needs.